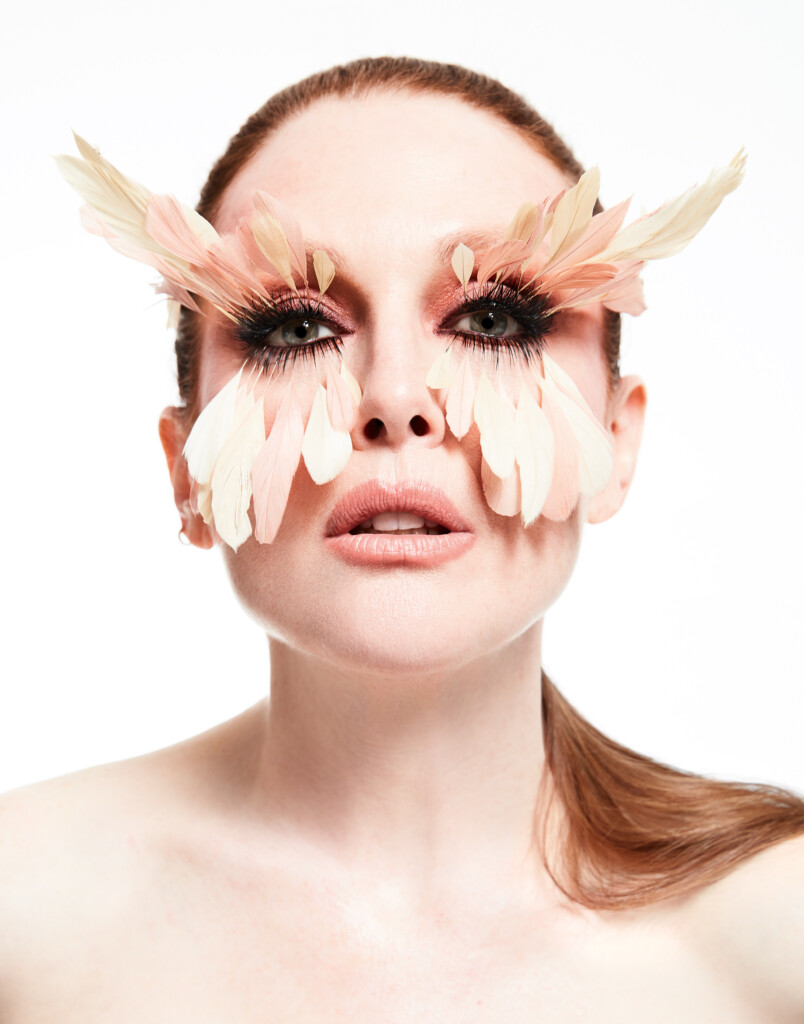 Jack Waterlot was born in Paris with the arts embedded in his DNA. Jack's acclaimed Cinematic Set Designer father and prominent painter mother set the path for a life focused on all things visual. At a very young age Jack began capturing the beauty of people, places and their cultures throughout the world as he traveled with his family. During his teens this growing passion for photography organically lead to an introduction to fashion while living in the one of the world's hubs for design, Paris. This culture of couture and talent has made Jack one of the youngest and most sought after contemporary fashion photographers. Now Jack is residing in New York City.
In this video we interviewed Jack on his iconic works and creative process.
Alina Gross is a photo artist from Germany who works between Düsseldorf and Berlin. Vogue  Portugal, Vogue Singapore, Vogue Germany or Allure Korea publish her  works. She has worked with the Vagina Museum in London and is  represented at Trunk Archive in New York. Her works are shown at  Solo- and Groupshows, Riga Bienhalle for Photography 2021, Photovogue  Festival in Milan 2018, Queer Archive Festival in Athens 2022 or "New Femininity" Exhibition in Lissabon.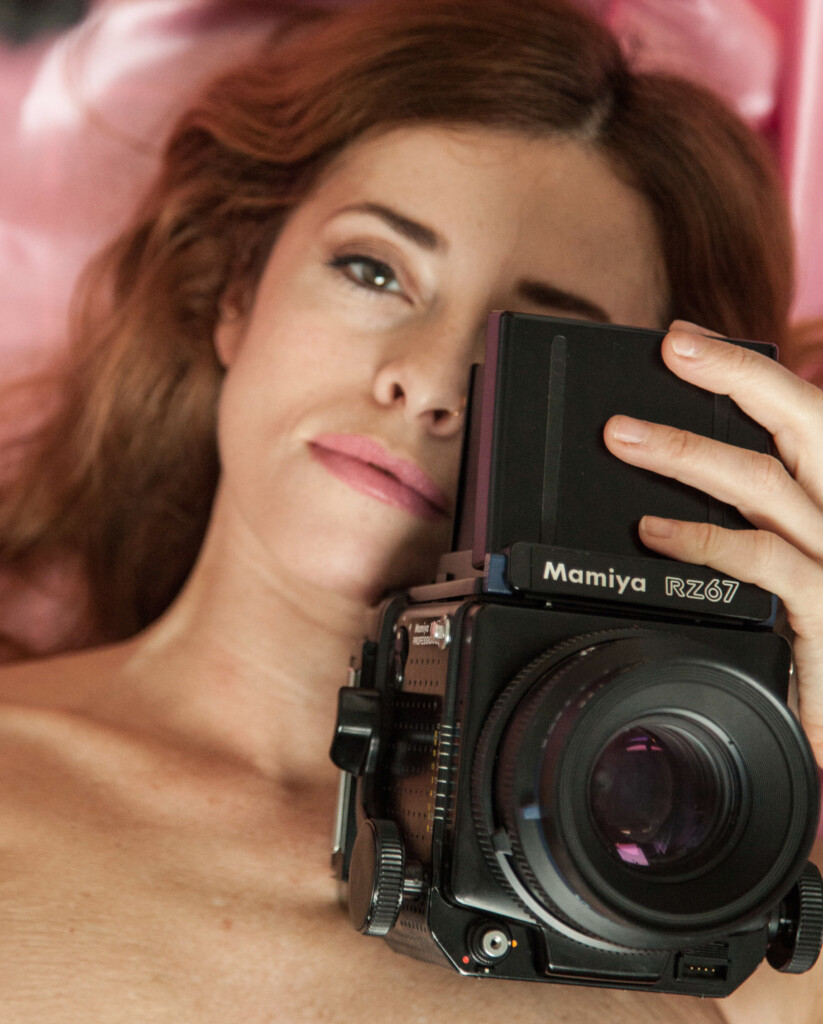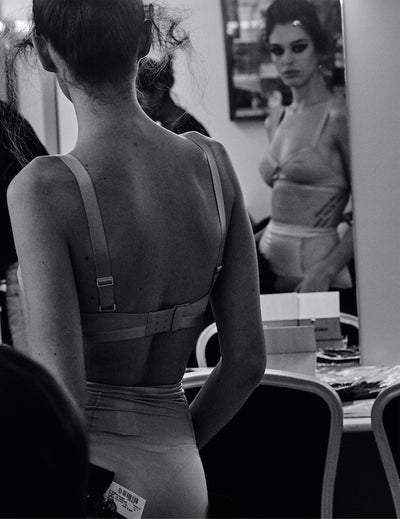 Mann is a fashion photographer and a film director based in Dubai. His work has been published and exhibited in acclaimed magazines & books worldwide. He is known for his warm tones, modern & sophisticated style, sometimes breaking into quirky edgy portraiture work; seen in British Vogue, Vogue Arabia, Numero, Harper's Bazaar, Schon Magazine, Stylist Magazine, Grazia & many others. His campaign work for young and upcoming designers have a sense of depth helping them to express and create their own identity. He has worked with some of the leading brands: Chanel, Gucci, Loui Vuitton, Dior, Valentino, Bottega Venetta, Celine, Lanvin & many more. Mann has worked with known celebrities such as Rita Ora, Adut Akech, Ruth Not May, Myriam Fares, Younis Bendija, Huda Kattan and many others. 
Travis Matthews is a New York-based fashion and portrait photographer. Originally from Georgetown, Guyana, he moved to the United States when he was seven. As a self-taught photographer, it inspired him to be versatile, original, innovative and creative in his craft. Travis is particularly interested in photographing black women. In a world with so many preconceived notions associated with the image of a black woman, he has made it his mission to photograph black women in their original and natural states. Aside from his exceptional technique, Travis ensures that the concept behind each image is raw, emotional and inspirational. Travis lives by the motto "Create to Inspire" and through his creativity, he will spark someone else's creativity. He is creating a positive, creative energy cycle the he knows has the potential to change the world.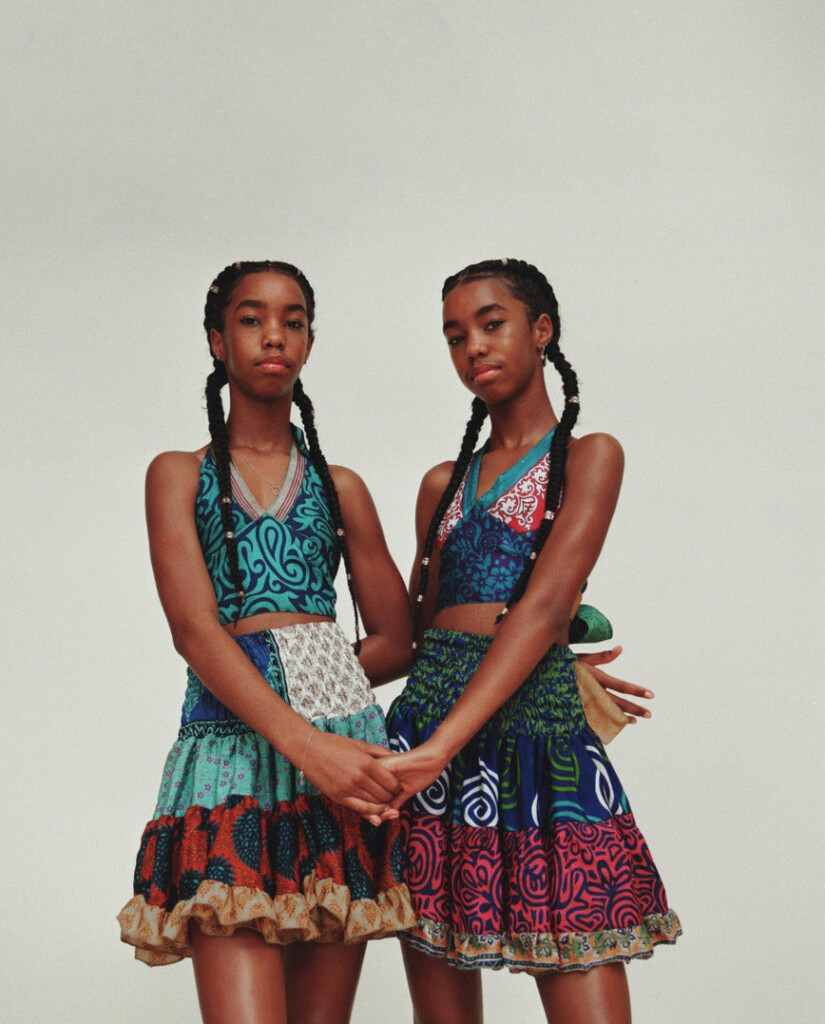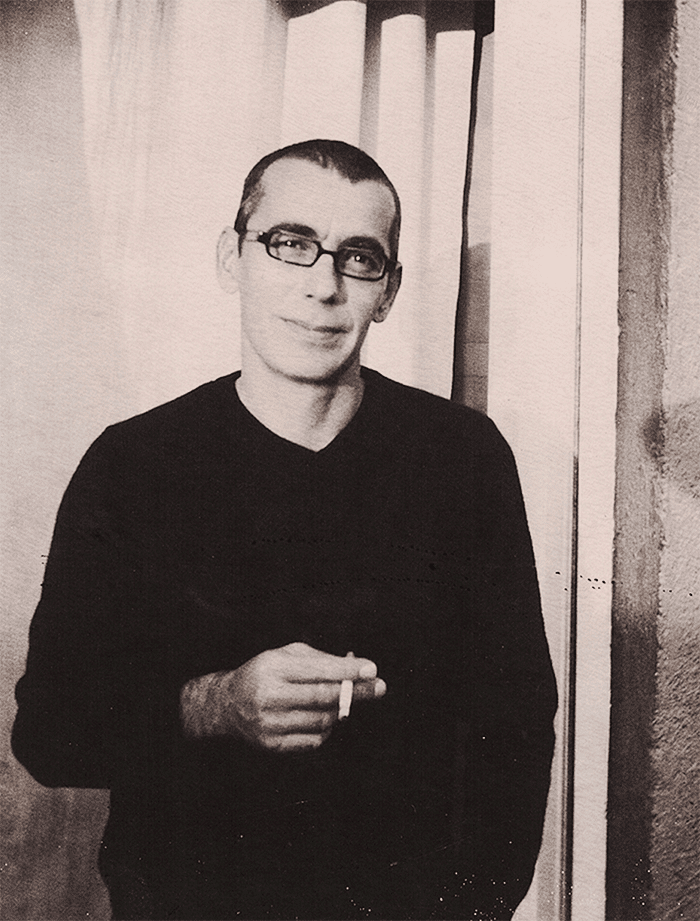 Born in 1964 and inspired by his friend's father —a still life photographer— Vincent starts practicing photography very early at the age of 17. During several years he specializes in portrait and still life photography for press and magazines. In 1993 he decides to pursue a new path: switching to graphic design within the press industry and, later-on, further elaborating his conceptual skills as a creative director for communication agencies. For the past 5 years, he finally decides to come back to his first passion — still life photography. By developing ways to play with the lighting and his unique ability for proportions and compositions, Vincent turns whatever he captures through his lens into a desirable object. As a self-taught photographer, most of his qualities derive from not being constrained by school-taught rules. His work combines artistic simplicity and fresh aesthetic, often with a touch of oddness.
Mimo Khair is an American/Lebanese artist currently living in Germany. Mimo was born in Lebanon and migrated at a young age to New York City where she began pursuing her artistic journey. Mimo is a photographer, photo artist and motion designer creating short animations in 2d and 3d. She has been exhibited and published worldwide and is most well known for her portraits of child refugees from Syria, street children from Cambodia, Kinshasa and child soldiers from the Democratic Republic of Congo and Rwanda.
In this book project Solo, Mimo explores the concept of being alone as a creative state of mind. She is haunted by the feeling she gets from seeing a lone person in the middle of an overpopulated planet surrounded by architecture, nature, an empty road, a desert or a piece of art.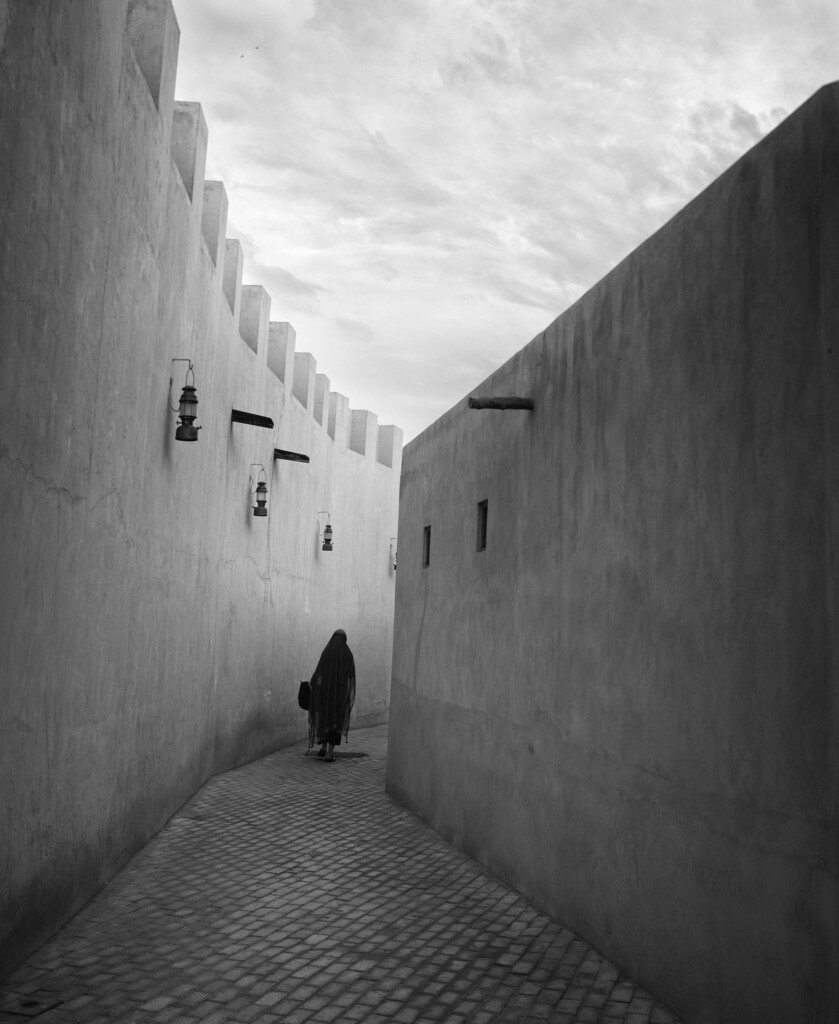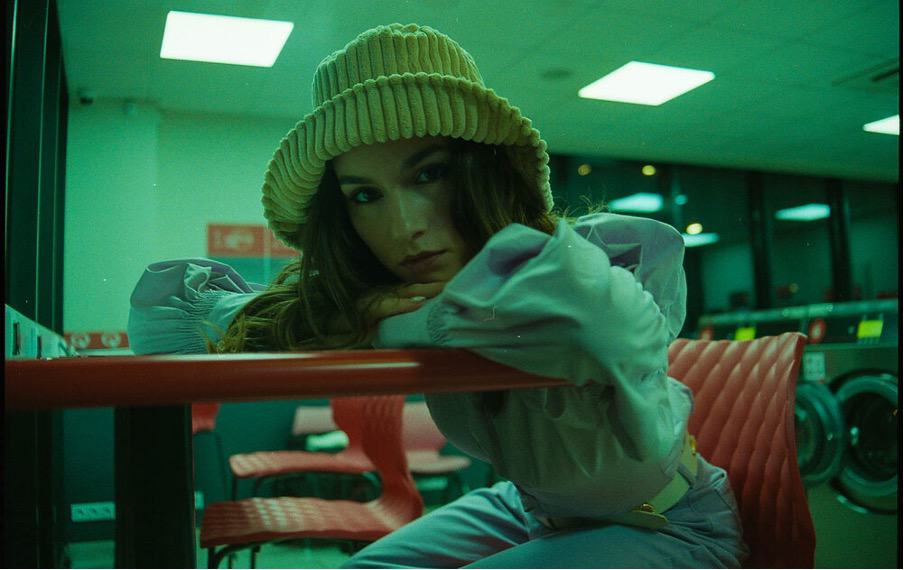 Joanka Love is a young Polish photographer who grew up on the "new wave" of analog photography. The rejection of the main principles of analog photography allows her to create images that arise in her head. The technical aspects are relegated to the background, only emotions and feelings count. Creating under a pseudonym allows her to freely create her own world, without judgment from the society. The bodypositive movement and supporting women is also close to her heart.
Julia Buruleva is a Barcelona-based conceptual photographer whose work focuses on merging art, theater, fashion and portraiture. She combines photography with performance art; the way she plays with scenery, objects, models, light and set design gives a surrealistic quality to her work that we love.
Part of her process is having an open casting call, not knowing how many participants will be in the shot: she leaves room for improvisation in every photo, which makes the result look so unique and un-staged.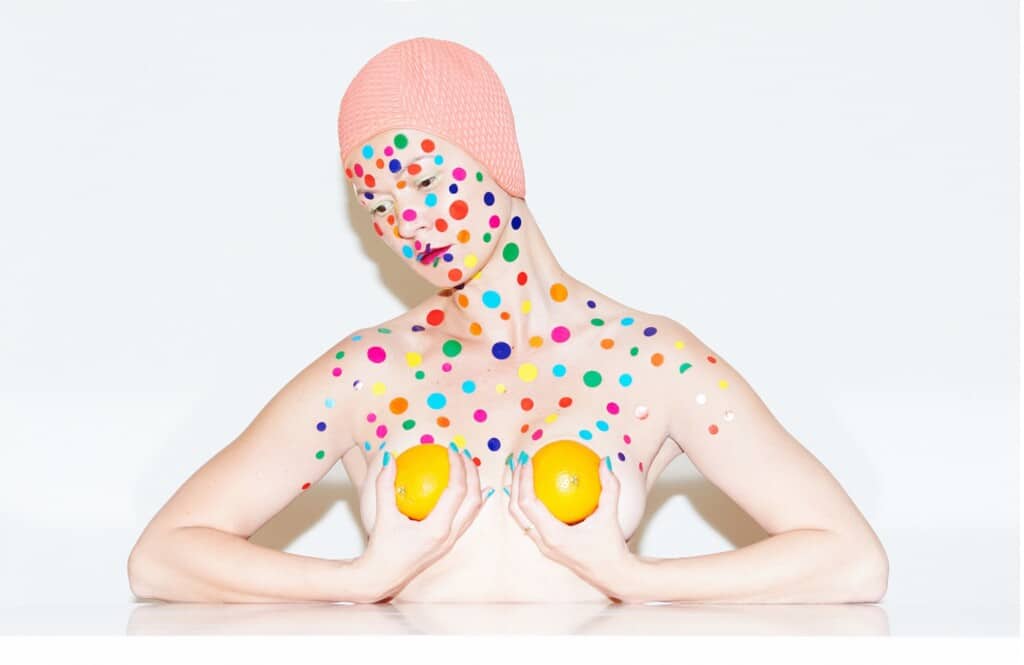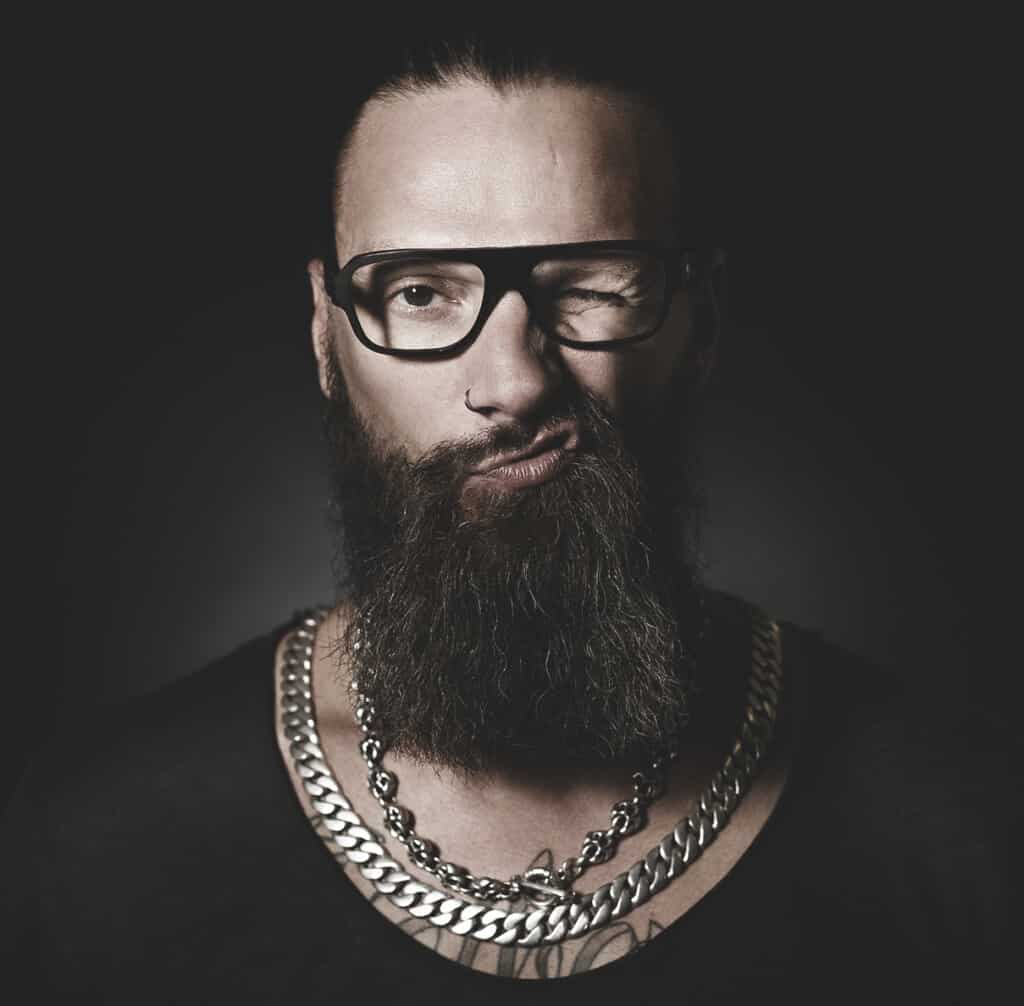 The photographer and photo artist lives and works in Düsseldorf, Germany. His projects take him around the world.
Frank Dursthoff's works show people on whom he casts his very own gaze and whom he always impressively stages with the help of a very subjective handling of light. The result is expressive, individual, sensitive. The arrangements that nevertheless have one thing in common: An unmistakable signature of the artist, which runs like a thread through his entire oeuvre.
 Frank Dursthoff loves the playful interaction with people in front of the camera. The feeling for the right moment, the eye for the essential and his love for the detail make the depth, the beauty and not least the sex appeal of the people in his pictures.
Ilona Bankevich was born in the small town of Baranovichi. At age of 17 she moved to Minsk.
Since childhood she loved beautiful things and images and tried to create them – by drawing, making art, sewing clothes etc. One day her parents gave her a camera and then her photography journey began.
It turned out to become her passion. In her photos there is no history, no time. She creates sensual and moody images of a beautiful world. You can feel the elusive presence of mystery in the darkness and in the light. The imagination is the only limit.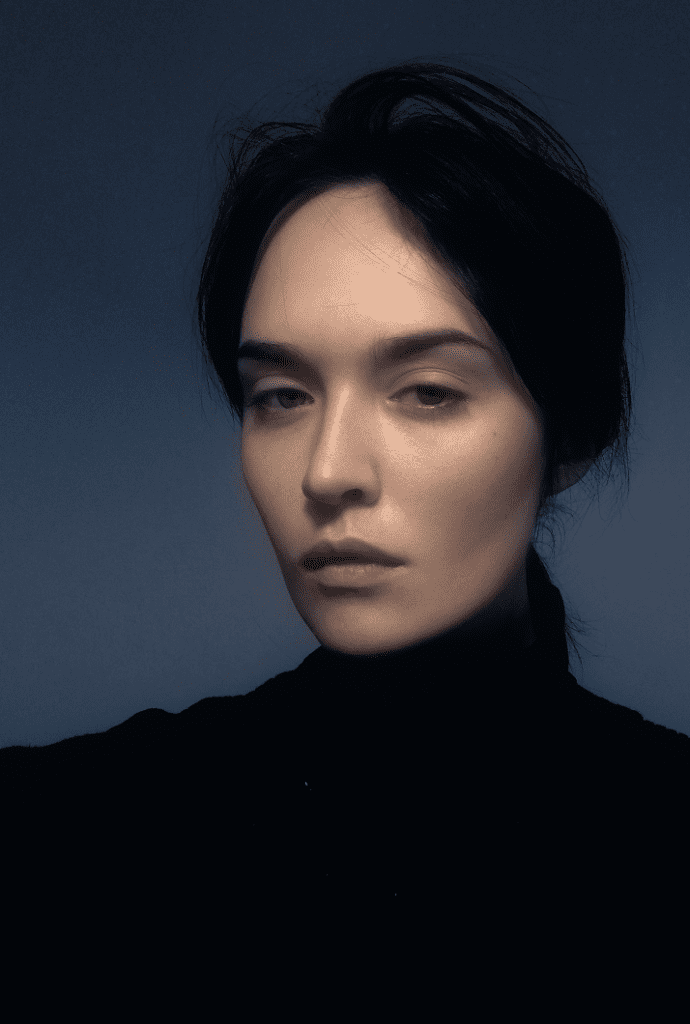 Diana Radeiko is a prominent artist, whose personal exhibition "Face Control" took place in July, in Riga. Her artistic career began far before Diana started calling herself an artist – she started developing her style and passion for art during high school, whilst participating in different contests. Diana deeply believes in freedom of word, freedom of thought and freedom of creation. She thinks that people themselves are the only creators and motivators of their words, the concepts, the actions. They are the only creators of themselves and their own work. Diana refuses to give any sort of definitions for anything in the world, and she truly presumes that all is nothing but a product of imagination. This is precisely why she was made to be an artist – the only way in which Diana can truly express herself is through visual arts and cultures.
Born in Paris in 1984, Audrey Borgel took up photography very early on. From childhood, she was interested in photography and photographed her environment, portraits and landscapes. Audrey Borgel began to study photography in 2000, with a CAP photography in alternation. hen in 2002, she undertook a training in professional bac photo still in alternation, and then worked in a famous photo agency under the name of Rue des Archives. Audrey works a lot with polaroid. A plastic work is also carried out on her Polaroids, the Polaroid is reworked to take it out of its usual context and to present it under other formats and supports.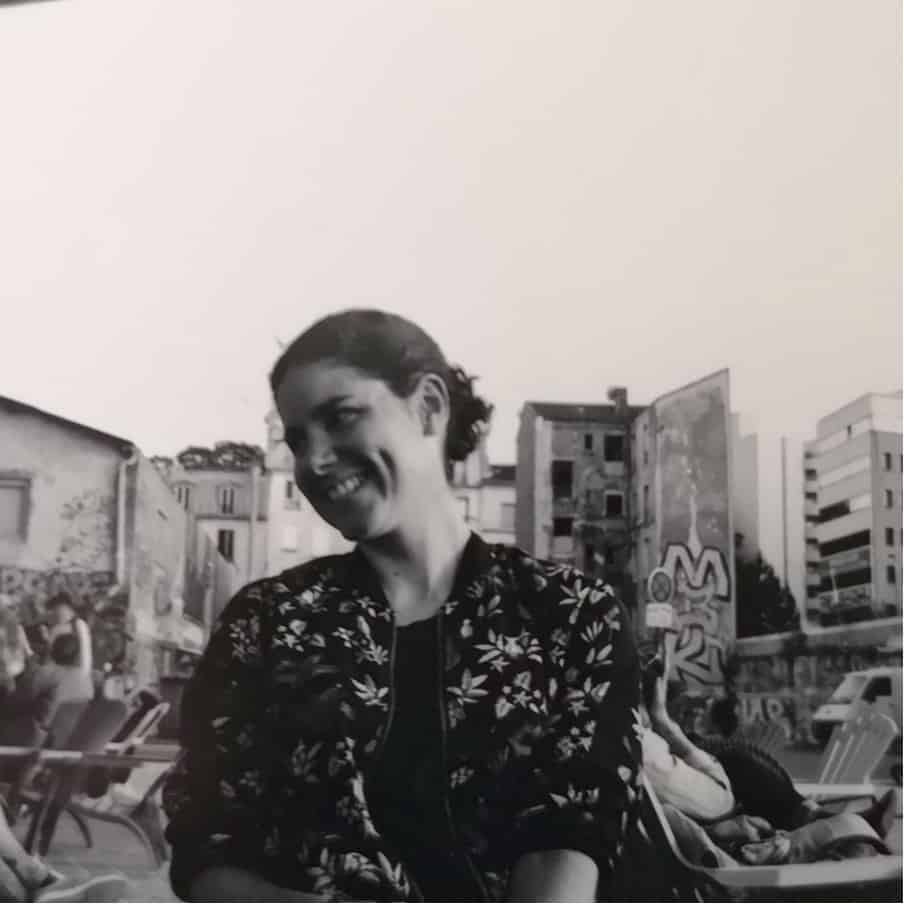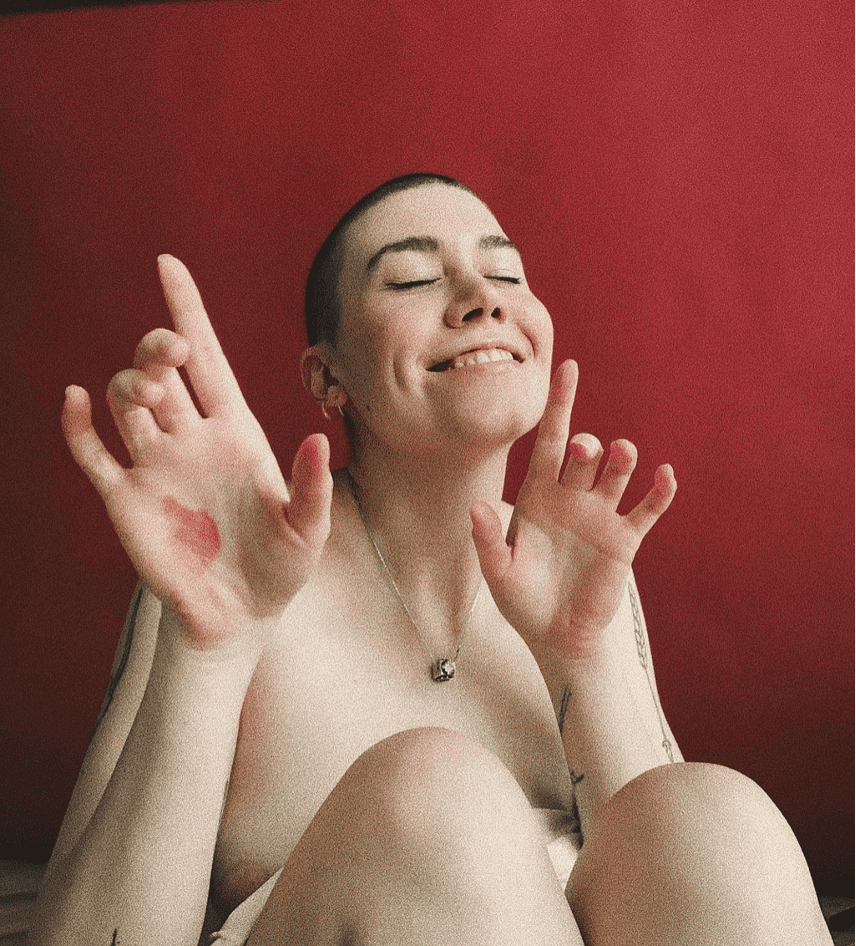 Born in a tiny southern town in Russia, Aks Huckleberry is a young filmmaker and a portrait photographer, who spent her most formative years in London. She prefers not to be based anywhere right now; continuously moving from one destination to another. Late last year we partnered with Ello to launch an initiative to support new talent through a series of grants aimed at helping creatives advance their art and craft. Aks is the final Hero from our three first year grant winners and we're excited to catch up with her to take a closer look at what inspires her and the process behind her work.
Yvonne Voermans-Eiserfey lives and works in Cologne. Design and painting shaped her from childhood.
Her pictures, in an unmistakable style, abstract with representational elements – all with one message: turn negative energy into positive solutions.
The graphic designer drew as an illustrator for many art works, including DIE ZEIT and the cover of Frank Schätzing's world bestseller "Der Schwarm".
The current charity art project "Love is a shield", which has been joined by numerous celebrities from film, TV and the media, is the initiator and art director in cooperation with the Cologne photographer Guido Schröder.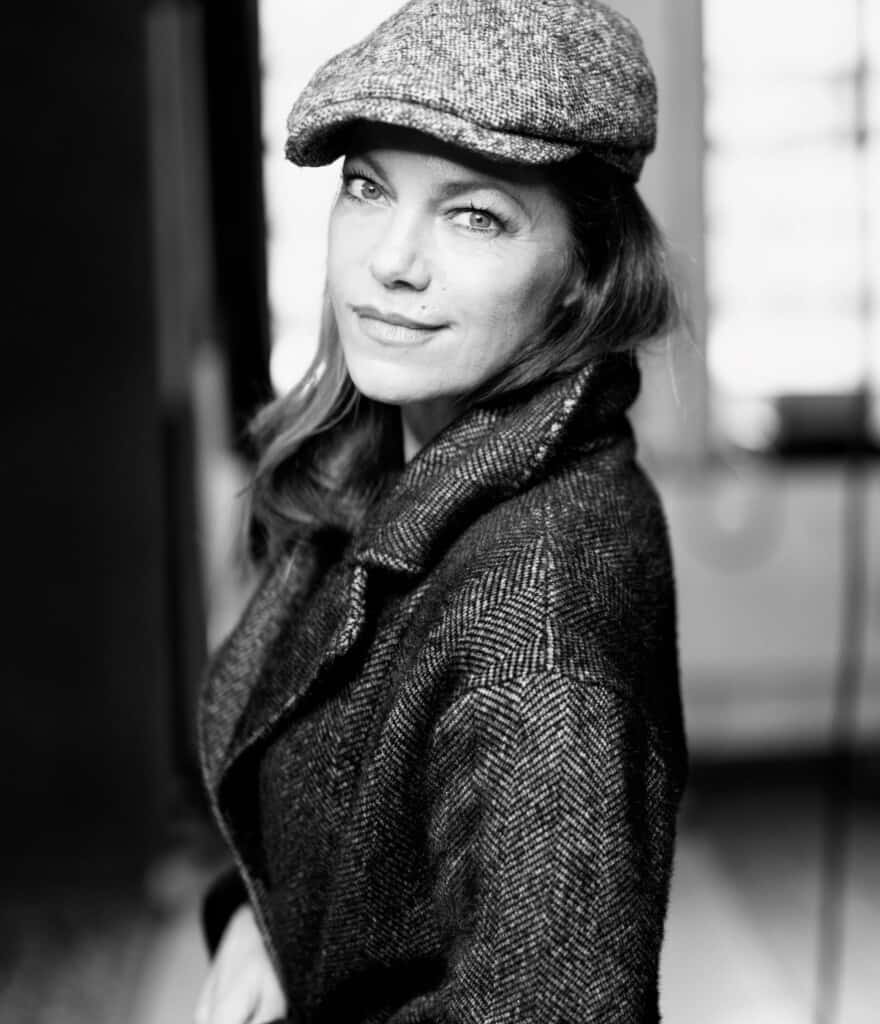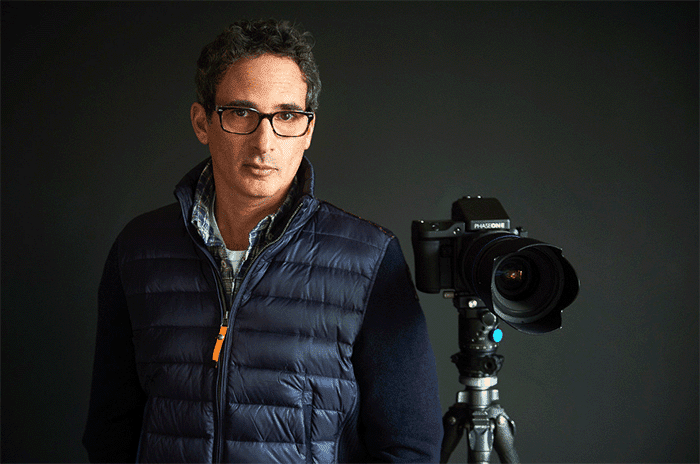 Neil Dankoff is a Film & Communications graduate from McGill University. Neil started displaying his limited edition photographs with the prestigious Lonsdale Gallery back in 2009. The gallery promoted large solo shows of Neil's work for the next 5 years. In 2015, Neil opened his first gallery in Montreal. The following year Dankoff was chosen for a project that would result in the largest fine art photography commission in Canadian history. Dankoff traveled the globe for three years to complete the commission of 800 original photos for Hotel X Toronto.
Marcus Cederberg is a minimalist photographer from Sweden. Channelling a sense of calm, Marcus Cederberg translates society's intrinsic need for a slower pace into minimalist photographs. The Swedish artist's outlook on life is thereby converted into colours, contrasts, and negative space.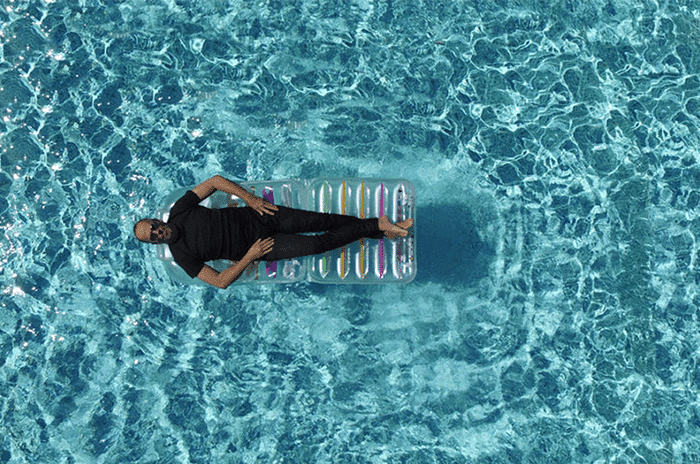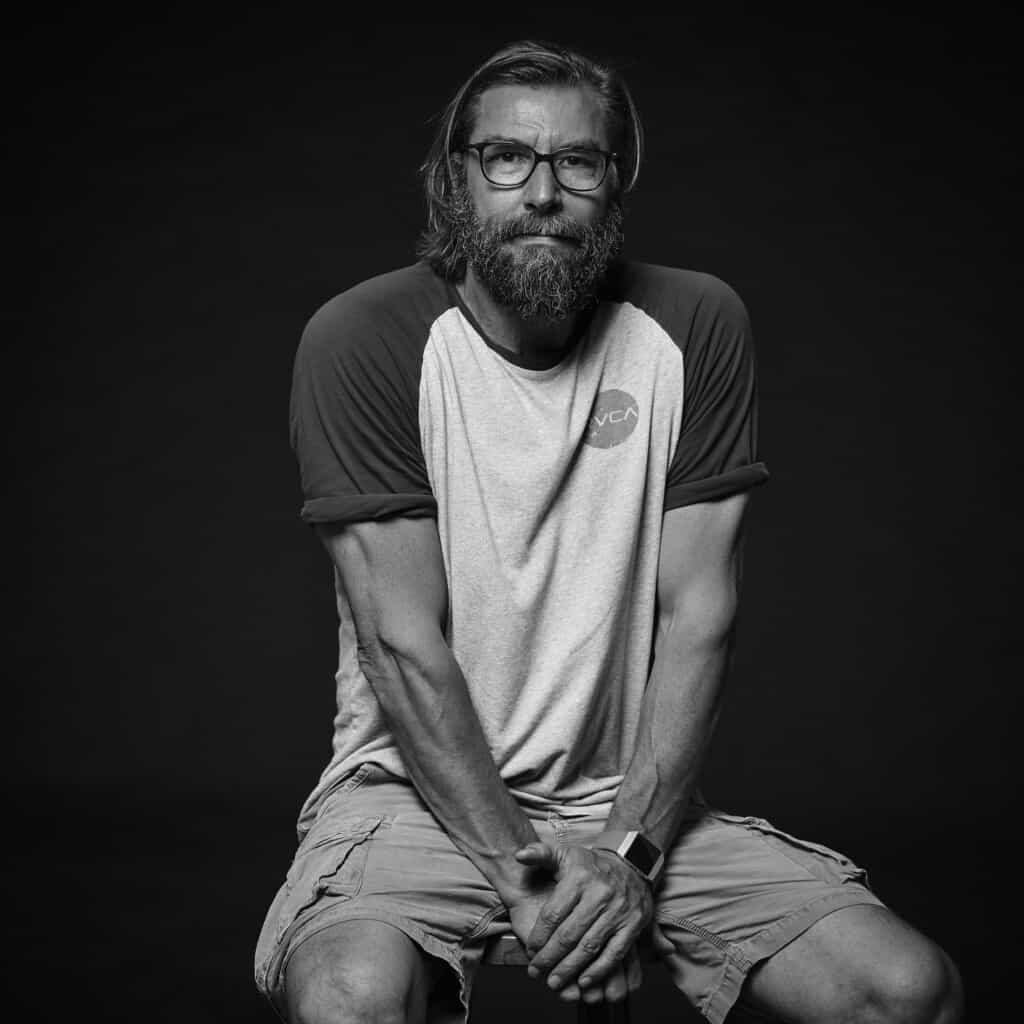 Guido Schröder, born in Düsseldorf and raised on the east coast of the USA, discovered photography for himself in the early 80s, after a stay in Paris of several years.

He completed his classical training as a photographer in 1986 with the Dutch master photographer Wim Cox.In the 90s he photographed numerous fashion catalogues. The many foreign productions in the USA, Mexico, Bahamas, Maldives, Spain, etc. over the last 20 years have made Guido Schröder an experienced and multi-layered fashion and catalogue photographer who has never lost his passion for his profession.
Kaveh is a visual artist based in Tehran, Iran who works on both fashion and portraiture.
Kaveh Maghsoudi is a seeker who explores ancient and lost glory, cultures that are far and near, and himself in his photographs. I have never sought to see what others call beautiful; It is more fascinating for me to see beauty in everything that the world and its people have aban­doned and called ugly. I define beauty by my own words.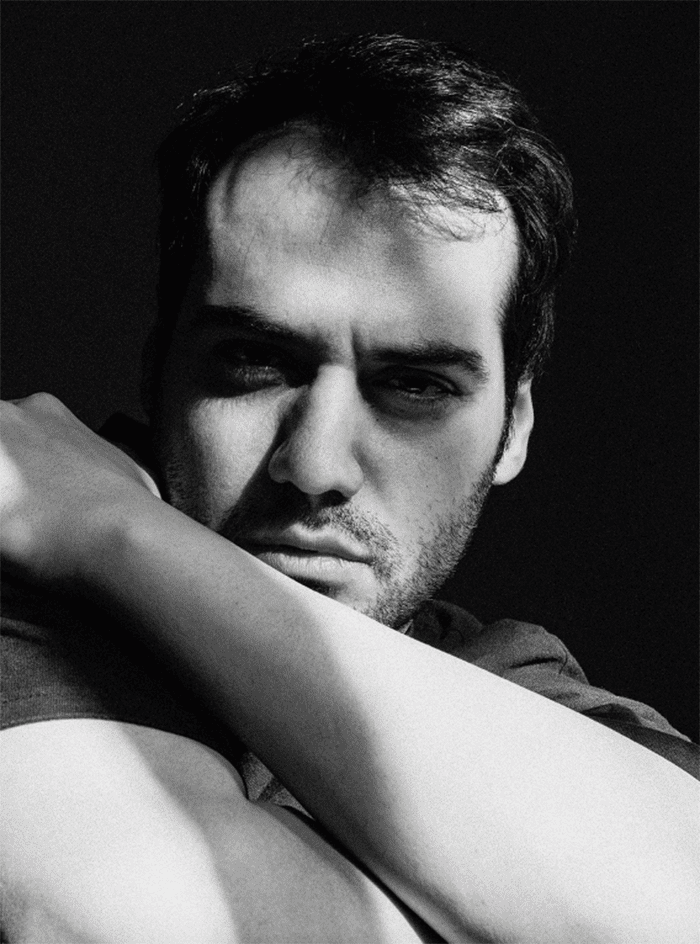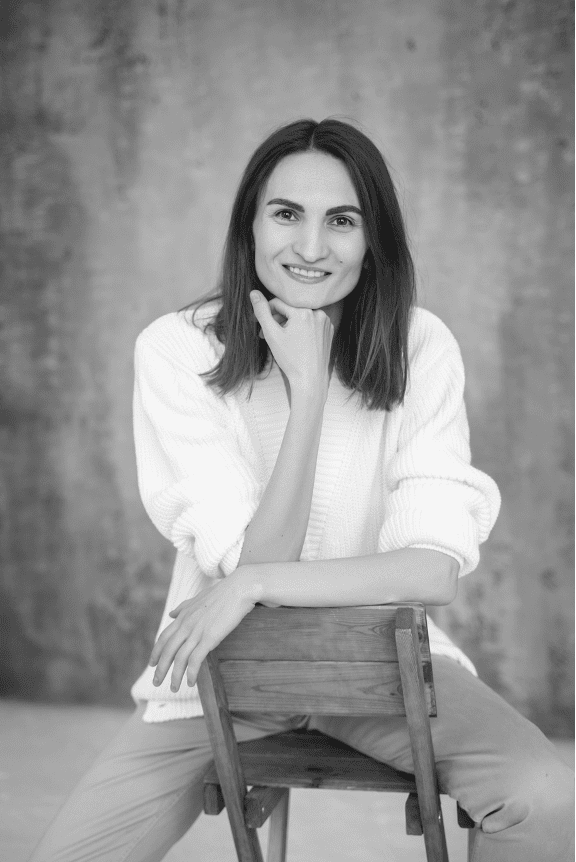 Iryna Vlasyuk is a photographer from Ukraine. She has been taking pictures for about 10 years.
In recent years she concentrated towards art and nude photography.
She is interested in aesthetics and perception in the frame. Works with the themes of interaction between man and the environment, the contact between people, the sense of self in space, the relationship of the spiritual and the physical.
Daria Shunulina is a photographer from St. Petersburg, Russia. She has been taking food photos for over four years. It was then that her interest in portrait photography and love for food merged together. She is a very talented cook and all the food and receipts she shows and explains us are created by herself. With her creations and sensual photographs she reveals that food is much more than something to eat – she tells us that cooking and baking is about love and warmth and creativity, that eating is more than ingestion, more than stopping hunger: It is community, attention and cosiness. In her atmospherical pictures we see the velvety surface of waffles, the vivid green of a leave of salad, the shimmering violett of a little cream cake. With her eye, her attention and sensitivity she gives the enormous vital importance of food the face of beauty. All this reminds us a bit of the phantastic and meaningful still-life paintings of the flemish masters of the golden age in the 17th century. To see her photos is a sensual adventure and her receipts are not complicate to understand and to cook.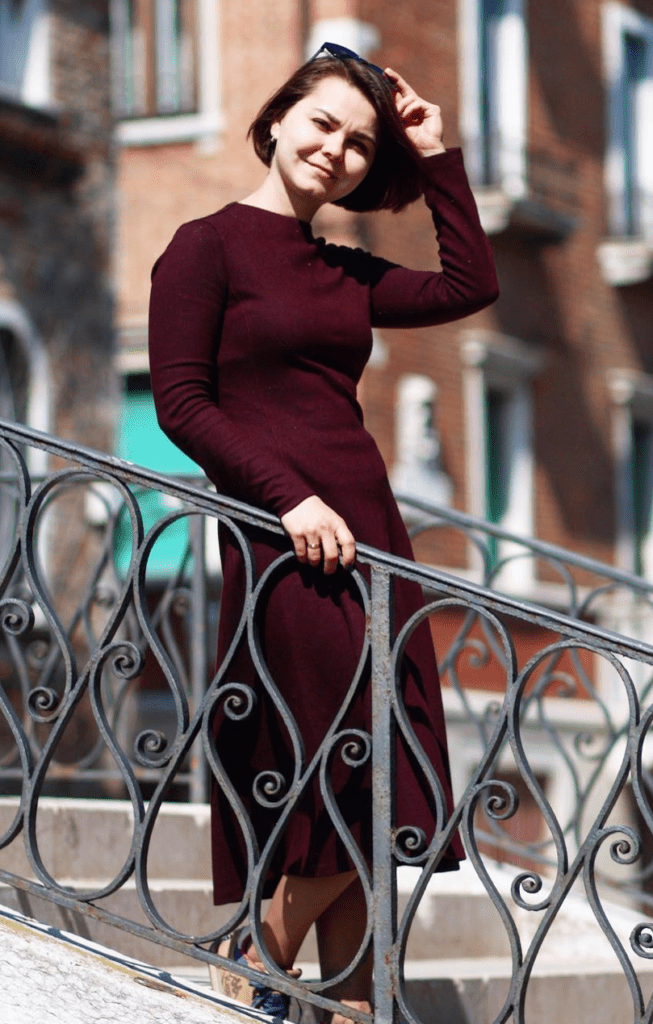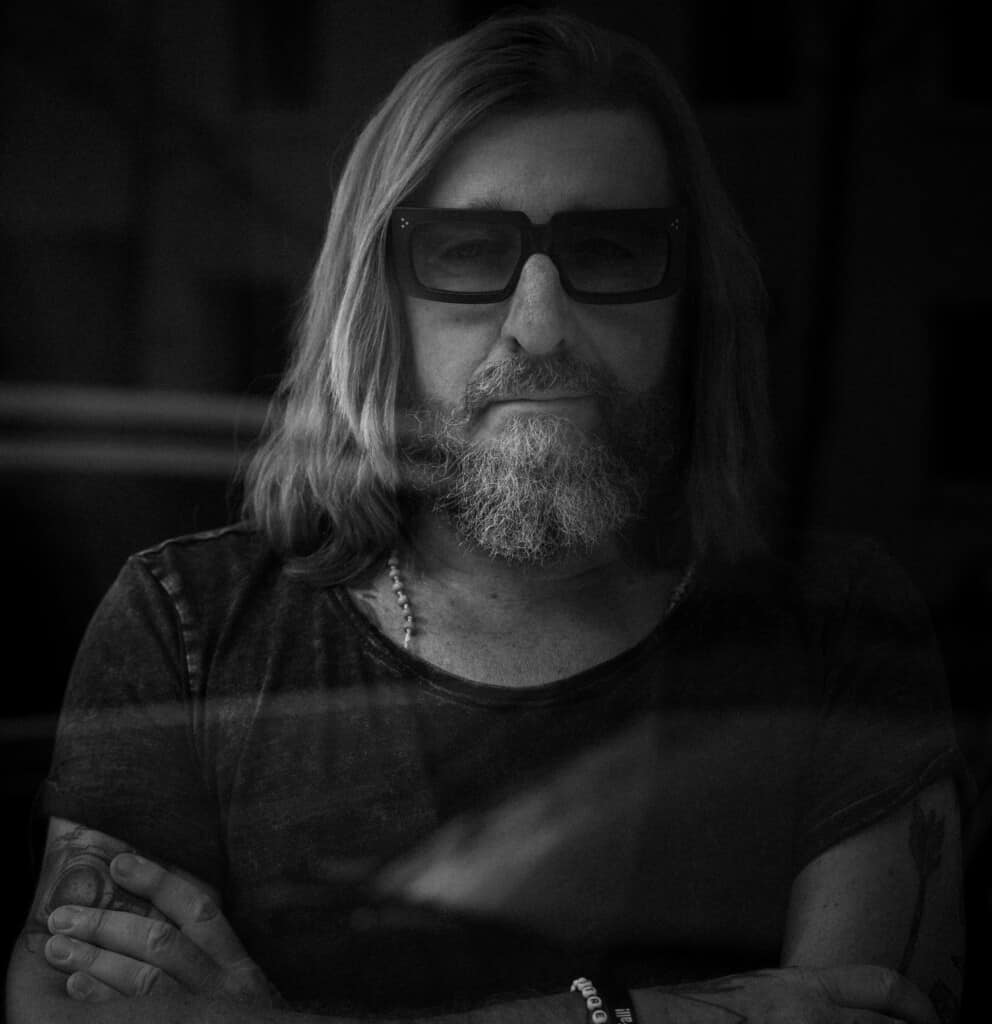 Wolfgang Sohn is a Düsseldorf based photographer, photo artist, curator, lecturer and moderator of the Düsseldorf Kulturtalk. Versatility characterizes his work. A magazine once headlined him as 'Building bridges with photos', because Sohn is also founder and creative director of an international fair for contemporary photography and brings people together through photo art.
In his photographic work, too, he has devoted himself primarily to photo art since 2010. This has resulted in series from New York and India, Myanmar and other Asian countries with a focus on portraiture and visibility of people.
Sohn presented his works in many solo and group exhibitions.